Holy Saturday in Mexico
Quick Facts
Holy Saturday is the day before Easter Sunday.
Local names
| Name | Language |
| --- | --- |
| Holy Saturday | English |
| Sábado Santo | Spanish |
Alternative name
Sábado de Gloria
Holy Saturday 2013
Saturday, March 30, 2013
Holy Saturday 2014
Saturday, April 19, 2014
List of dates for other years
Holy Saturday commemorates the day that Jesus Christ lay in the tomb after his death, according to the Christian bible. It is the day after Good Friday and the day before Easter Sunday. It is also known as Easter Eve, Easter Even, Black Saturday, or the Saturday before Easter.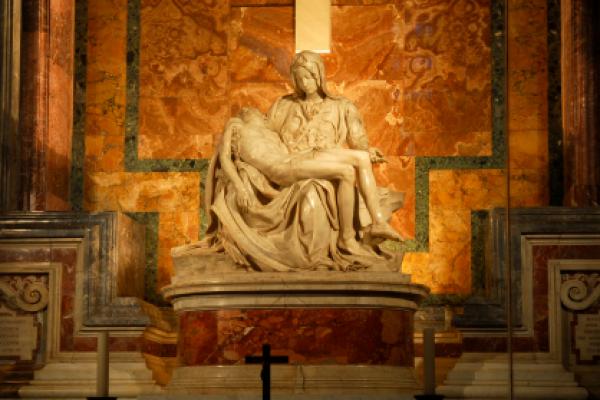 ©iStockphoto.com/Edward Lin
About Holy Saturday
Read more about
Holy Saturday
.
Holy Saturday Observances
| Weekday | Date | Year | Name | Holiday type |
| --- | --- | --- | --- | --- |
| Sat | Apr 5 | 1980 | Holy Saturday | Observance |
| Sat | Apr 18 | 1981 | Holy Saturday | Observance |
| Sat | Apr 10 | 1982 | Holy Saturday | Observance |
| Sat | Apr 2 | 1983 | Holy Saturday | Observance |
| Sat | Apr 21 | 1984 | Holy Saturday | Observance |
| Sat | Apr 6 | 1985 | Holy Saturday | Observance |
| Sat | Mar 29 | 1986 | Holy Saturday | Observance |
| Sat | Apr 18 | 1987 | Holy Saturday | Observance |
| Sat | Apr 2 | 1988 | Holy Saturday | Observance |
| Sat | Mar 25 | 1989 | Holy Saturday | Observance |
| Sat | Apr 14 | 1990 | Holy Saturday | Observance |
| Sat | Mar 30 | 1991 | Holy Saturday | Observance |
| Sat | Apr 18 | 1992 | Holy Saturday | Observance |
| Sat | Apr 10 | 1993 | Holy Saturday | Observance |
| Sat | Apr 2 | 1994 | Holy Saturday | Observance |
| Sat | Apr 15 | 1995 | Holy Saturday | Observance |
| Sat | Apr 6 | 1996 | Holy Saturday | Observance |
| Sat | Mar 29 | 1997 | Holy Saturday | Observance |
| Sat | Apr 11 | 1998 | Holy Saturday | Observance |
| Sat | Apr 3 | 1999 | Holy Saturday | Observance |
| Sat | Apr 22 | 2000 | Holy Saturday | Observance |
| Sat | Apr 14 | 2001 | Holy Saturday | Observance |
| Sat | Mar 30 | 2002 | Holy Saturday | Observance |
| Sat | Apr 19 | 2003 | Holy Saturday | Observance |
| Sat | Apr 10 | 2004 | Holy Saturday | Observance |
| Sat | Mar 26 | 2005 | Holy Saturday | Observance |
| Sat | Apr 15 | 2006 | Holy Saturday | Observance |
| Sat | Apr 7 | 2007 | Holy Saturday | Observance |
| Sat | Mar 22 | 2008 | Holy Saturday | Observance |
| Sat | Apr 11 | 2009 | Holy Saturday | Observance |
| Sat | Apr 3 | 2010 | Holy Saturday | Observance |
| Sat | Apr 23 | 2011 | Holy Saturday | Observance |
| Sat | Apr 7 | 2012 | Holy Saturday | Observance |
| Sat | Mar 30 | 2013 | Holy Saturday | Observance |
| Sat | Apr 19 | 2014 | Holy Saturday | Observance |
| Sat | Apr 4 | 2015 | Holy Saturday | Observance |
Related holidays
Other holidays in March 2013 in Mexico
Advertising

Other calendars
Related links